Project scope
Wind Rose Excel is a web application that quickly produces professional Wind Rose Diagrams to analyze weather data. Users have access to an online platform that allows them to access historical wind speed data from over 30,000 weather stations and analyze and interpret this data using a variety of online tools.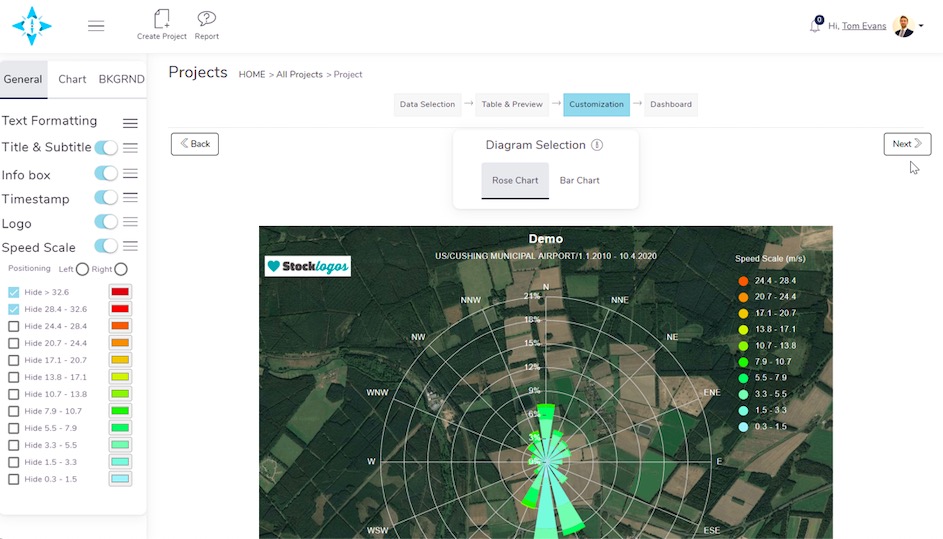 Results
Emphasoft developed the front- and backend and UX/UI design for Wind Rose. From the outset, our goal was to provide a simple, intuitive, and powerful online experience. It required a cost-effective approach. We met the deadline and did more tasks than originally planned.
Emphasoft created:
a login system using social media
user and company profiles
a profile customization
integration with sites and blogs
an ability to create projects and share with other people
a system to analyze big data and present it
a payment system
The main technologies which have been successfully applied are: Django, Python, Angular.
Emphasoft's developers have modernized a previous solution. It means that Wind Rose can communicate more effectively with their customers.