Project scope
The Charity Challenge is an annual event for NMG employees across the world. Together, they give back by being active for three months of the year, raising funds for the charities they support in South Africa. Every mile they run, every minute they volunteer, every kilogram they lose, NMG sponsor and match employees efforts.
The company sought a web application to facilitate activity tracking, build engagement, and allow better data management & analysis. We've been asked to create it in a very short time frame.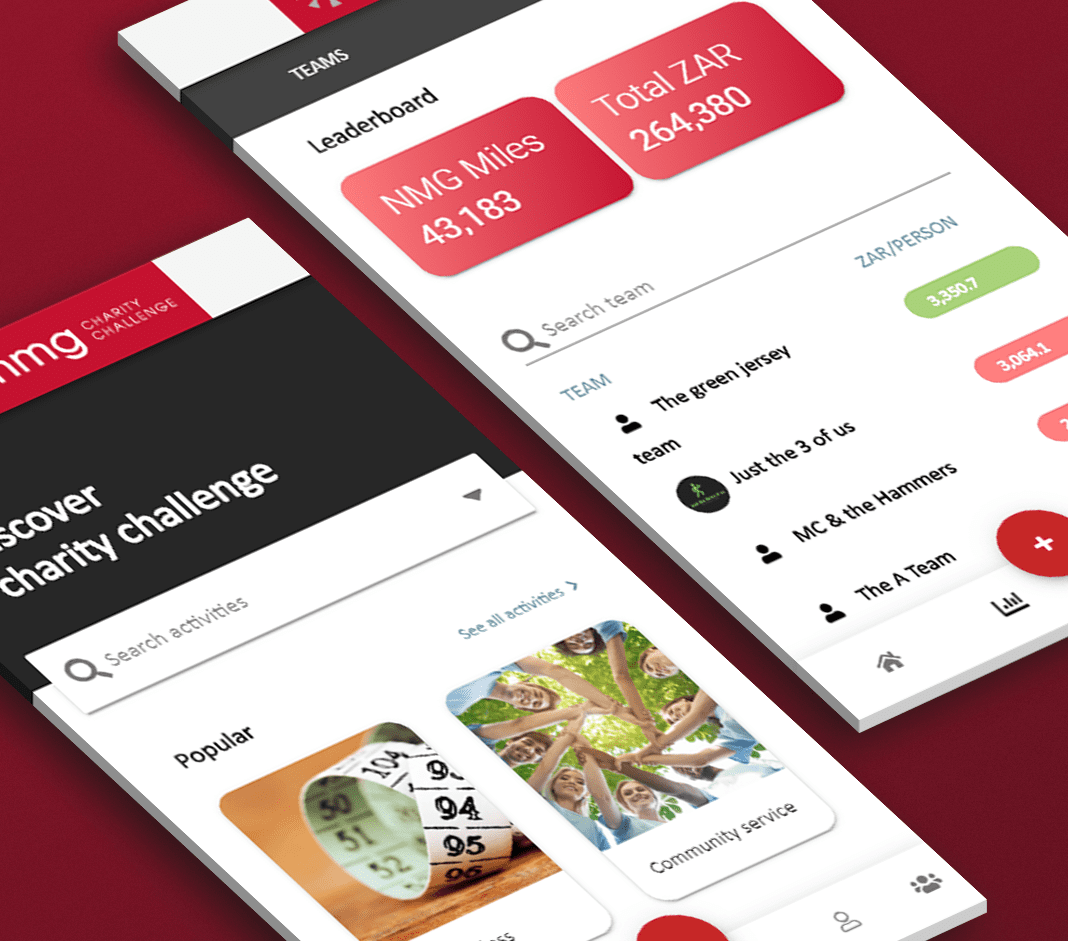 Results
The new web-portal we've developed enables:
• Create user accounts to track activity details
• Join teams of colleagues and contribute to the charity together
• Watch the leaderboard, compete to reach the top slots
• Convert any activity into miles and ultimately into dollars to be contributed to charity
• Easily observe dynamics of the users worldwide (for the admins)
• Share articles and news

Currently, the platform is successfully used by more than 300 users.