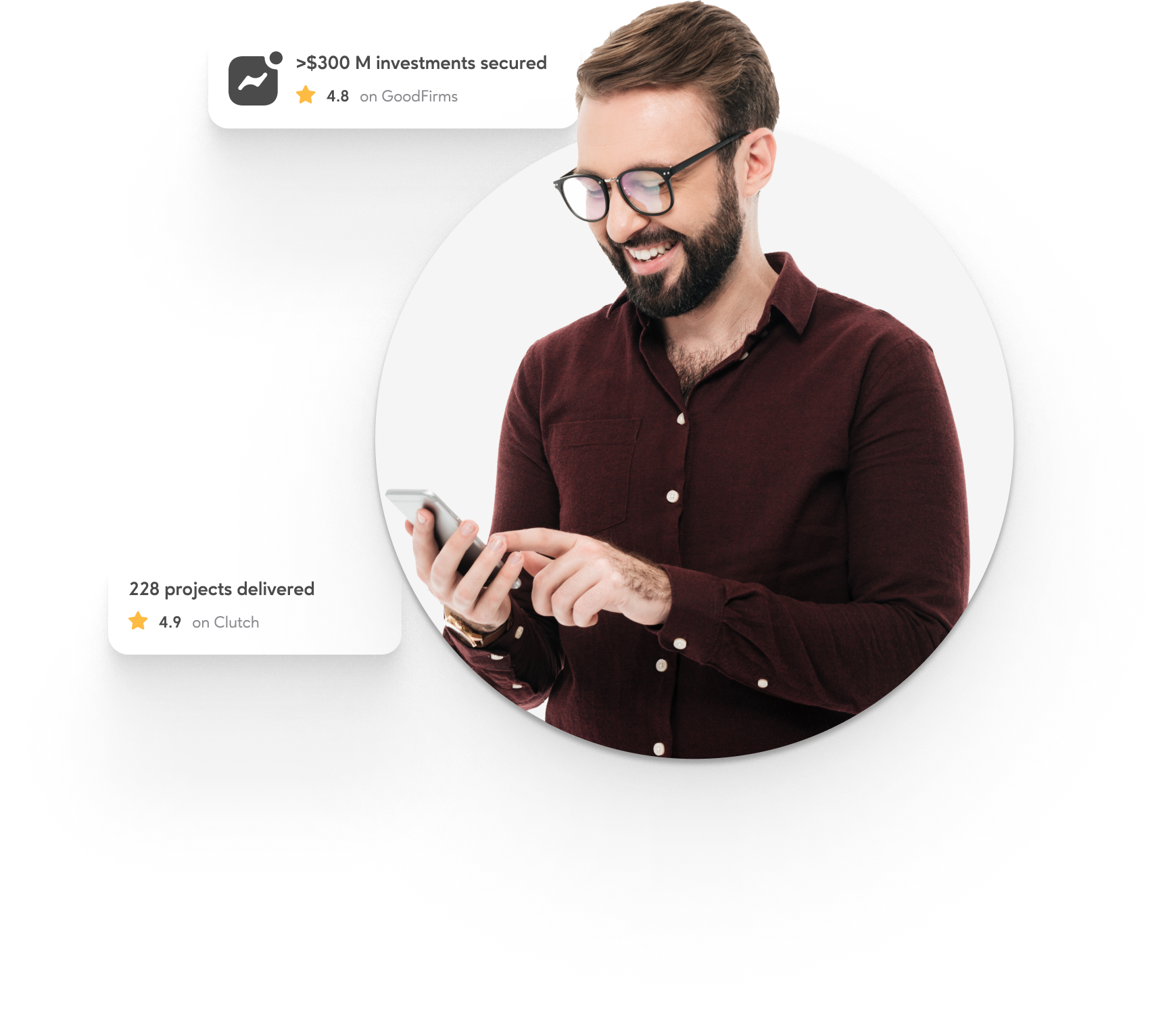 Custom software development and staff augmentation services
Better than you are used to. Faster than you expect.
What customers are saying about Emphasoft:
«Their resources are easy to work with and they flexibly accommodate a fluctuating volume of responsibility»
CEO
Communication Platform
«I highly recommend them»
Founder
Yoga Focused App
«I found the attention to detail and willingness to work with me to flush out the deliverables remarkable»
CTO
Tutor Platform
«I've been very happy with Emphasoft's work throughout the entire engagement»
CTO
Testing Company
«Emphasoft team have been one of the best partners for our startup»
CEO
Healthcare Platform
«Very efficient, they understood the requirements, delivered what they promised and on time»
Managing Director
Motion Metrics
«The Emphasoft team managed to satisfy our request fully. They were extremely fast and responsive»
VP
Research Clinic
«The deciding factors in our choice of Emphasoft were their reputation for on-time delivery and cost.»
Hal Fitzgerald, IT Manager
ADAS
«It really feels like they're part of our team. They provided a high level of development and met the initial timelines»
Anwar Ghauche, CEO
Constrafor
«The final product was better than I could imagine. Excellent leadership. Very good value for money»
Tom Evans, CTO
Wind Rose Excel
Overall, I have had an amazing experience working with them. I have worked with them to bring to market multiple products. I highly recommend them.
Ramin Azizi, CEO
Yogic Solutions
We worked with Emphasoft on numerous projects to develop complex solutions, one of which was a medical system with AI and NLP technologies involved. I've been very happy with Emphasoft's work throughout the entire engagement.
Tudor Brad, Owner
BetterQA
We had an amazing experience! We've engaged Emphasoft on another project. The team responded quickly to changing deliverables and was always willing to map their workflow to match whatever we were doing. I would 100% recommend working with them.
Ayush Sood, CEO
Lemniscate Labs