If you've ever worked in HR or management, you are painfully aware of how expensive the hiring process is. According to research carried out by the Society for Human Resource Management, the average cost of hiring an employee is 4.425 USD.
This estimate includes recruiting expenses, advertising on career websites, running ads on career websites, training, benefits, insurance, and other expenses. And if we need to find talent with a rare skill set, that number can easily double or even triple.
To not break the bank, it is important to hire the right people and do it fast.
Common issues with hiring
Hiring can be a nightmare, but it doesn't have to be. Familiarising yourself with the main difficulties that HR managers face while hiring will help you avoid common mistakes.
Here are some hiccups that might come up during the hiring process:
Attracting the wrong crowd with your job description
HR specialists have to scan through tens (sometimes hundreds) of job applicants. And usually, most of them are unfit for the position. Wrong people respond to our job postings when we don't customise descriptions. We can also lose the candidates we are actually looking for. For example, having a 5-year work experience requirement for an entry-level job will scare many young talented professionals off.
Not considering soft skills and cultural fit during the hiring
Not every person is a great fit for your team. This can be true even if their hard skills match all your requirements. Those who fail to acknowledge the importance of soft skills or consider team fit are doomed to lose candidates in the final interview stages. Even worse, they may have to fire new hires a couple of months later.
Neverending battle for your top talent
Hiring and maintaining an employee, especially in the technical field, is very hard.
You may find the right candidates and make them a job offer, but they can easily be lured away by a Silicon Valley startup with an unlimited budget that promises unrealistically high pay and benefits. You are running a constant risk of losing your key candidates and having to start the process from scratch.
Ways to reduce the cost of hiring
There are many strategies you can implement to drive the overall hiring cost down:
Introduce an employee referral program. This will improve the quality of new hires, as well as employee retention. Nine times out of ten, offering a referral bonus would be cheaper than navigating the entire hiring process from ground zero.

Respond to all incoming applications fast. People rarely apply to just one place, so the sooner you respond, the higher your chances of hiring the candidate before someone else does.

Create a talent pool. This strategy requires some time to build up a portfolio of talent who's previously shown interest in working for you but ended up not being hired for one reason or another. They might not have been right for the role then, but could be a great fit now.

Search on LinkedIn. Instead of hiring an expensive HR agency, go through LinkedIn and similar social networks to find interesting candidates.
Outstaffing: an alternative take on hiring
Outstaffing is a form of remote employment, just like outsourcing. Only with outstaffing, the person you hire is either exclusively or almost exclusively working on your project.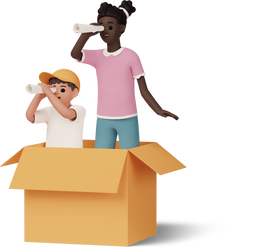 With outstaffing, you are signing a contract with a technology provider company, such as Emphasoft, and they provide you with the specialists you require.
Such a take on hiring is very beneficial, especially for startups, because:
You only pay the outstaffing tech provider, so there are no taxes, benefits, or other payments you'd typically make for an in-house employee.

You get to skip the hiring process – the outstaffing partner will evaluate your requirements and pick the best match, saving you a significant amount of time and other resources.

There is no onboarding. Outstaffed professionals possess all the skills you need. And because of their vast experience, they are able to start working much faster than a typical new hire would.

You can outstaff someone for two months or two years, and ending a professional relationship is much easier and more cost-effective than it would be with a traditional employee.
Illustrations by icons8.com