What is the hiring process for startups?
You are never too small to have a process in place.
Now, you don't have to prepare a 10-point list with must-dos that will slow you down and bury you in formalities. If you hire for startup, your process can be as simple as:
1. Draft job descriptions and create guidelines for future drafts.
2. Write down a list of pre-interview questions to use during the initial call.
3. Prepare short test assignments to filter out candidates with poor skills.
4. Plan the interview with a list of what should be covered. Be prepared to sell the company and answer questions from the candidates.
Your exact process will probably look a little different, and that's fine. As long as you have a working process in place that makes sense and is efficient, you're on the right path.
Why is a process important when hiring for startups?
Any repetitive activity can benefit from having a process outlined. It saves time and energy and guarantees you don't forget any important steps.
If you don't yet have an established HR department in your startup, it means that different people will be hiring for different teams. Because the employees are likely to have no idea how to hire for a startup, a detailed process will provide your new organization some consistency.
What to look for in prospective employees
Startups often operate in survival mode. This means they cut costs where they can and work intensely on creating an MVP to outrun the competition.
What does it mean for hiring? First of all, startup companies hiring need to look for people with the right attitude and work ethic. There is no time to babysit or micromanage, so your potential teammates have to be self-sufficient, responsible, open-minded, and have critical thinking skills.
In terms of hard skills, we all want to have employees with vast experience and skillsets. However, we need to be realistic and be able to make compromises when necessary.
Let's say you are hiring programmers for startup. Look for the absolutely critical skills and knowledge you require to build the product. Define the level of expertise that is a must, and start interviewing people with matching qualities. The remaining skills from your wish list can be learned on the go through a course or by an internal mentoring program.
Pro tip: to save everyone's time, prepare a quick test assignment before inviting people for face-to-face interviews. That way, you'll be able to filter out unmotivated candidates and also check if their real skills match those listed on their resume or CV.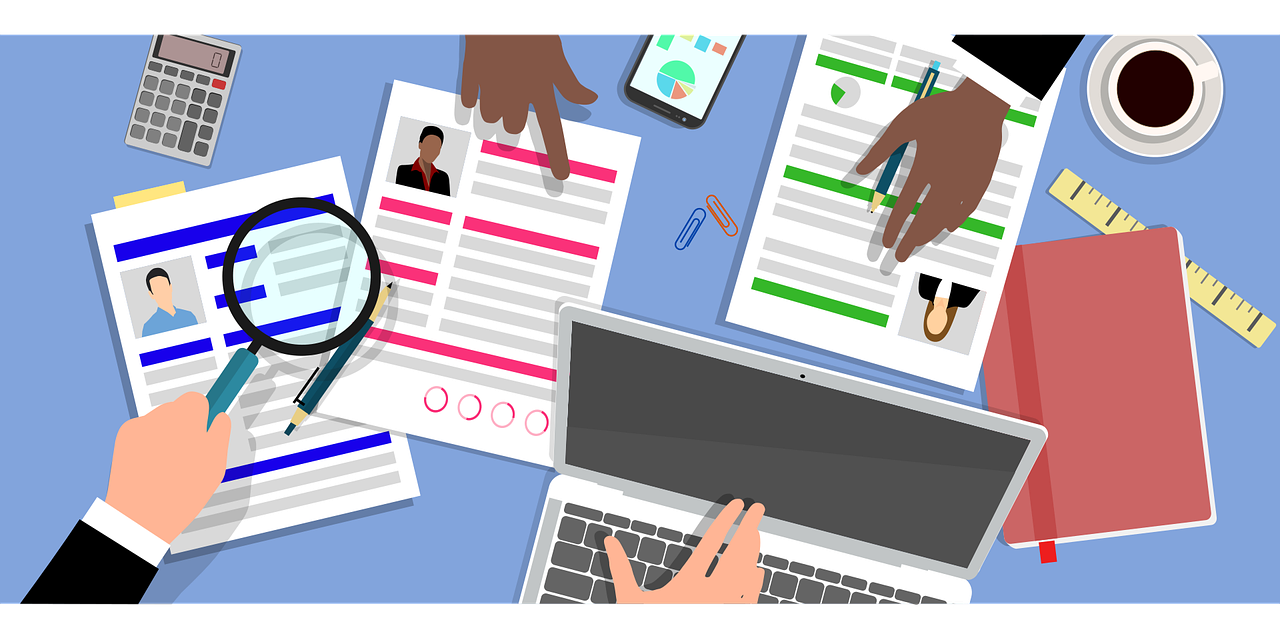 Tips to craft job descriptions that attract quality applicants
A mediocre job description attracts mediocre talent. Recruiting for startups is not easy, so let's not make it more difficult by writing underwhelming job descriptions. Use the four tips below for best results.
Make them align with your company's culture
If you position yourself as this funky startup that's really laid back and chill, but your job postings are very formal, there will be doubts about how modern and relaxed your approach truly is. Remember: your goal is to hire for startup, not a 200-year old conservative law firm.
Drop the cliches
Trust us. You don't need to mention "stress resilience" or "being a team player" in your requirements list. It's almost as bad as asking someone to sell you a pen during an interview. No one is impressed with meaningless points that exist only to make the job description look bulky.
Less is more
Everyone is busy these days, and candidates are known for ignoring job descriptions that take too long to read. Audit your current drafts and cut to the chase. Your candidates will be grateful.
Think about keywords
You want your job posting to be seen by as many people as possible. To get there, make your description searchable on the web or a specific startup job finder portal. Use special software or ask an HR specialist to help you come up with a list of keywords. Next, integrate those keywords evenly in your job description.
Developing an interview process for your startup
Start up companies hiring often have the urgency to find the right talent as soon as possible. A well thought out interview process can save invaluable time and ensure your startup ends up with the best people.
Follow the simple rules to ace every interview you host:
1. Always come prepared. Nobody is too busy to spend 10 minutes on the CV. This shows respect to the candidates and helps you skip a few boring questions.
2. Have a list of questions prepared: role-specific, work-related, and general. You need to have a balance between talking about professional things and building a rapport with the person in front of you.
3. Be ready to tell more about the company, the role, future plans, and anything else you might be asked about. Don't forget that candidates interview you as well.
4. Communicate clearly what the next steps are at the end of the interview and follow through. Don't be that company that promises to call back in a week and never does.
The new employee onboarding process
Let's say you've figured out how to recruit for startups and now have new employees on your team. What's next?
If you've ever been hired by both a startup and a large organisation, you can probably tell the difference between their typical onboarding process. Startups tend to be more sporadic, whereas big companies have a formal learning curve and a plan that guides candidates from day one until they pass the probation.
And while we don't suggest all startups immediately start replicating the enterprise-level onboarding programs, there are a few tricks and ways that can be borrowed:
1. Take the time to compile a single document with your company's vision, mission, core goals, and plans. If you have unwritten rules that everyone follows - it's time to write them down! You've probably already prepared parts of this for investor presentations, so it should not take too much time.
2. Write an onboarding plan you can share with your new employees. Even if it is a brief week-by-week list, it will provide structure and reduce the stress levels of the recent hires.
3. Use screen recording software to create visual training for your basic software that's used in the company. It is much more helpful than asking someone to log in and "look around" the CRM or some other systems.
4. Schedule a few informal coffee breaks with existing employees where they can get to know each other, have a chat about work, the company, or make small talk about the weather. It's never a waste of time, no matter how crazy your current workload is. So, prioritise it.
5. Make sure to run at least monthly check-ins with new team members to ensure the onboarding is going well and there are no issues or misunderstandings.
Being intentional about the onboarding process is beneficial for everyone. Taking a job in startup company can feel stressful and risky. Good onboarding will help combat anxiety and make new hires feel like they belong and are taken care of. Your company needs to keep the people you've recruited and hired. Also, the more time you invest in employees in the beginning, the better results you can expect from them later on.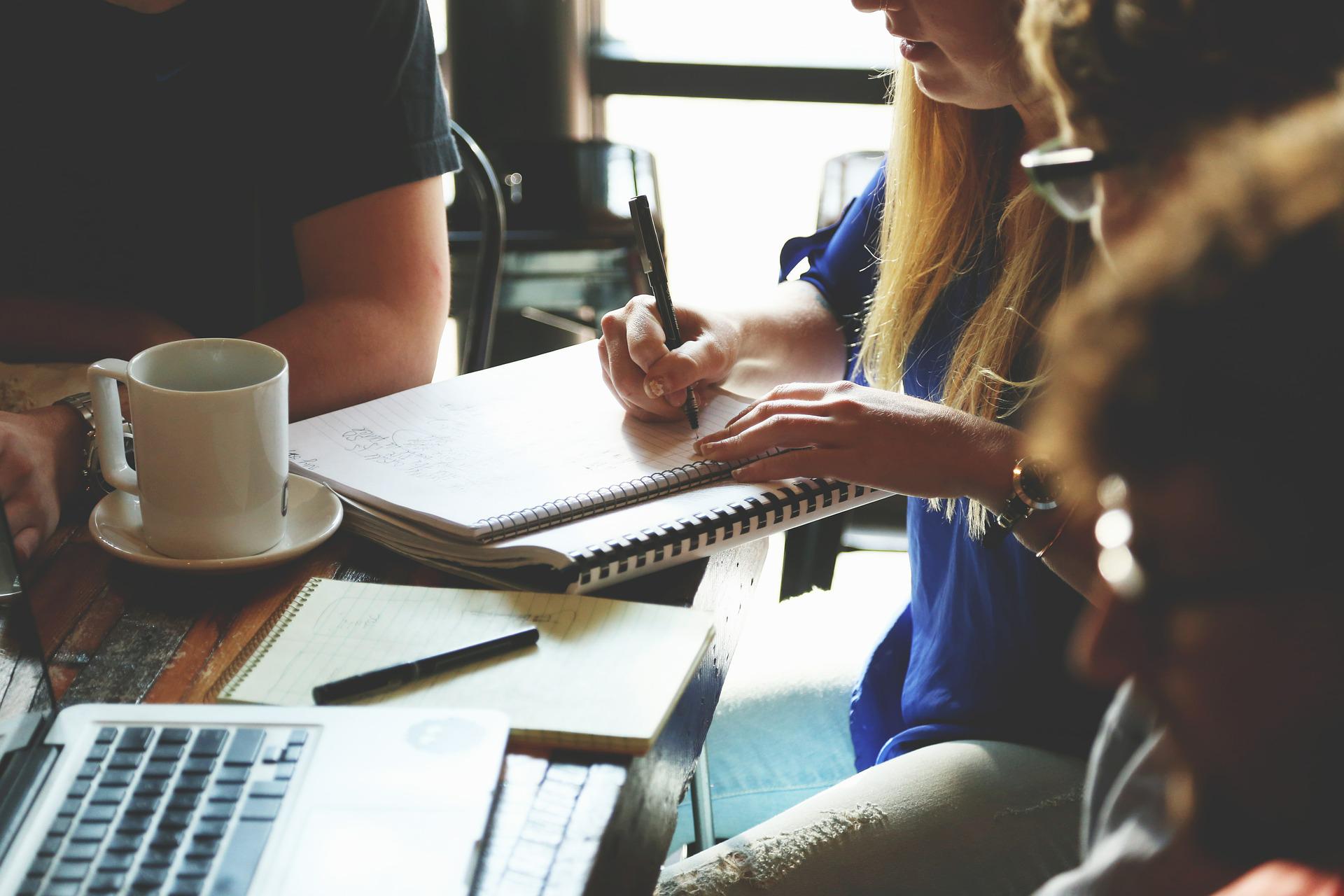 Bonus tips on how to hire employees for startup
Here is the bonus advice that will help you on the hiring journey.
Networking, networking, networking
Startups looking to hire need to pay attention to networking. The best people we hire are usually someone who was recommended to us by a mutual friend. It's one thing to try and hire an A-level specialist through LinkedIn when your startup has no real market presence. It's a completely different story if you know someone through your network, and you now approach them during one of the events you both attend.
Think that everyone is hiring
Focus on making the work environment healthy, prosperous, and pleasant for all your team members. The world is much smaller than we think, and there is a high chance that one of the potential candidates will know somebody working for you already. And when those candidates ask how they like working at the startup, we'd naturally want our current employees to be positive about it.
Master the social media game
It's good to be active there for many reasons. One of them is building a strong HR brand. If you manage to make your social media stand out, you will attract your target audience (such as clients, industry influences, experts, potential candidates). All that will help you find the right talent when the time comes to look for someone.
Don't over-promote the perks
There was a time when employees were massively attracted by the ping pong tables, pizzas on Fridays, and massage chairs. Sadly, some companies abused the perks and made them compensate for poor salary rates and the lack of benefits such as extended healthcare. As a result, candidates are suspicious if the company is heavily promoting the cool things they have in the office. It makes you wonder - are they trying to compensate for low salaries, minimal benefits, or an unhealthy company culture?
Partner with Emphasoft
In the current market, it might not be enough to know how to hire employees for startup to find and convince them to accept your offer. As we are going through an immense staff shortage, the best candidates are fought over, leaving many companies with no one to hire who matches their requirements.
In this environment, many startups take a long time to find the right people, making mistakes and losing time along the way.
At Emphasoft, we already have an established team of top industry professionals who work on our clients' projects. We are confident in every team member, and our processes are well-optimised to meet the needs of a fast-paced startup.
So, if you are looking for a trusted technology partner whom you can rely on, then please feel free to reach out to us today!