Emphasoft Proud to be Named a Top Development Partner in Russia for 2020 by Clutch!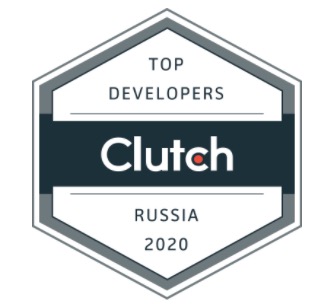 Here at Emphasoft, we know it can be tricky to juggle implementing cutting edge software development while also trying to dig your business out of a financial hole. Not to worry, we can help! We're a full-stack development company that emphasizes bespoke software solutions. From development, customer portal software to DevOps and UI/UX design, we've got you covered! We take development off your plate so you can worry about growing your business.
In recognition of our success, we've earned ourselves a spot on Clutch's list of top development partners in Russia for 2020. Clutch is a B2B market research authority that uses a one of a kind ratings formula to compare and contrast leaders across a number of service sectors.
We couldn't have gotten this far without our lovely clients. They took time to engage with Clutch analysts to assess our impact on a number of criteria. We were graded along the lines of quality, project management skill, timeliness, and overall pricing for the value we provide. We're happy to say we've maintained a wonderful five out of five stars on Clutch so far! Take a look at a recent review below: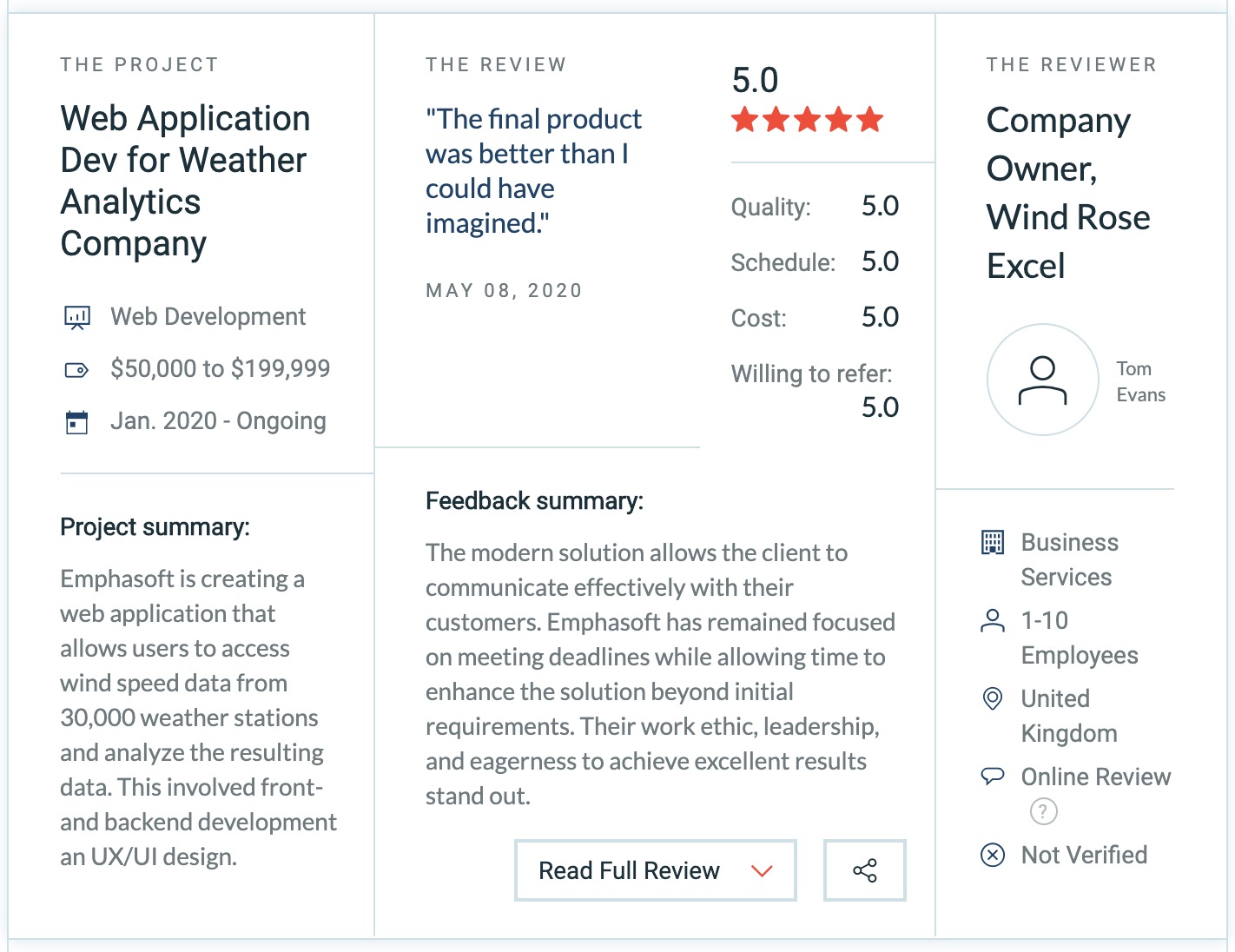 We're thrilled to receive such high praise from our clients and from the technology community at large. We vow to keep our innovative mindset going strong for years to come! Drop us a line if you'd like to collaborate on a project with us today.