Outsourcing software development is becoming more popular day by day. Still, many companies have their reservations about the practice and refuse to do it.
It is understandable why someone would have doubts about hiring a third-party team to develop their software product. It requires a lot of trust, thoughtfulness, risk management, and, frankly, experience overseeing and collaborating with developers.
Today, we will dive deep into the subject and look at the main reasons why so many companies choose to outsource their development. We will also share tips to help you along the way should you decide that outsourcing is for you.
So, if you'd like to learn how to outsource software development and build a productive partnership, continue reading.
Why do companies outsource software development
Why outsource software development? There are as many reasons to do it as there are companies considering it. Here are the most common ones:
– Access to talent
When you work only with your in-house team, your capabilities are limited by their expertise. When companies outsource and hire project-based or freelance specialists, they unlock any skills or knowledge they lack without having to hire, train, or educate their staff.
Also, outsourced talent often works with many different projects, companies, and industries. They have a vast experience that allows them to foresee possible outcomes or challenges to the project and can consider factors the in-house team may not spot.
– Cost-efficiency
It is not feasible to hire a new employee or send the existing one to extensive training every time the company needs someone to acquire a new skill setl. Not only is it out of the budget for many but it is very time-consuming too.
Imagine you need someone who knows C++ and hiring is not an option. What would you do? Outsourcing is the cheapest and fastest solution.
– Avoid additional investments
Just like when you hire a builder you expect them to have all tools necessary for the job, when companies hire an outsourced IT team they expect them to already have all the resources in place. Thus, there is no need for the company to make hefty purchases and wait for the budget to be approved or for things to be delivered before the project can start. After all, why outsource software development if it still means a large financial commitment?
– Load balancing
Your in-house team is probably dealing with a lot already. And when there's a new project on the horizon, the load becomes unbearable.
When companies do not outsource, they often end up putting some of the routine and low importance tasks on the backburner to make room for new projects. It's not the best solution as those routine tasks don't go away. In fact, as they sit and wait, some of them are becoming issues or gaining growing into an issue or eventually become urgency. So, instead of blowing up internal processes, companies hire a dedicated team who will focus solely on the project while the full-time employees carry on with their responsibilities.
Top 3 reasons to go for outsourcing software development
So, why outsource software development when you can do everything internally? Here are the top three reasons:
1. Quick start.
The beauty of outsourcing is that you can start the project as soon as contracts are signed. There is no downtime due to hiring, training, purchasing equipment, or acquiring additional resources for the project. Everything is in place and ready to go.
2. New perspective.
We all tend to think a certain way. Even creative people get stuck sometimes. So, if the company wants to innovate and deliver break-through products to the market, it helps to have a fresh perspective. And what better way to do that than bringing in a bright team with strong expertise in the skills you need that can also leverage best practices and new concepts they've picked up by collaborating with other professional organizations.
3. Financial risk management.
There are many financial risks that outsourcing can mitigate: the burnout by an overwhelmed internal team, postponed routine tasks, and hefty investments for short-term goals.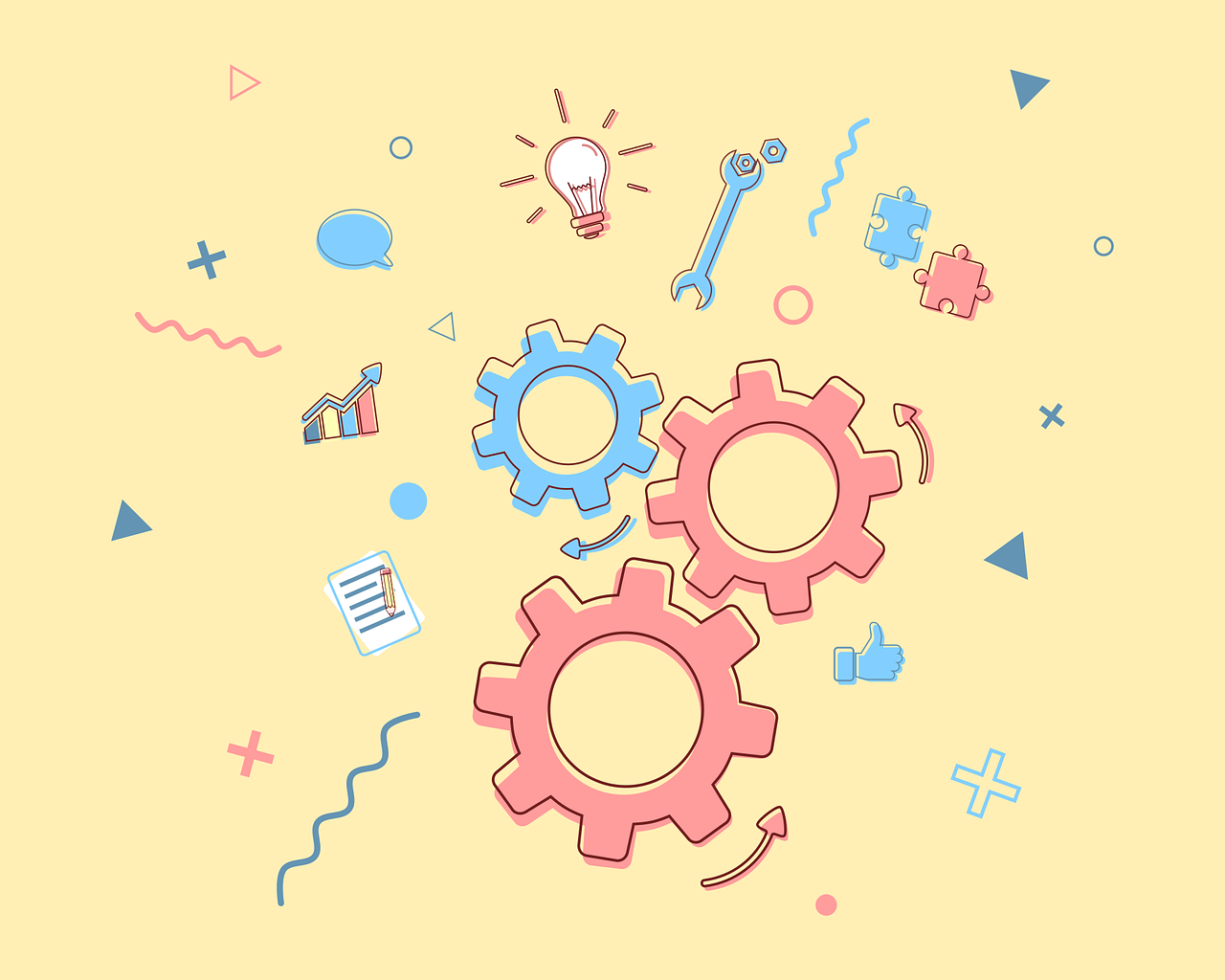 Tips to consider in development outsourcing
The success of outsourcing software development largely depends on what you do before you sign the papers and move forward. The tips below will help you get a better understanding of how to successfully outsource IT development and avoid the typical mistakes.
Tip 1 Understand and identify your goals
You need to know what you want to achieve before you can communicate it to a third-party. Ask yourself:
– What business issues am I addressing with this project?
– What is the compelling business reason for completing this project?
– Who is the project for? What is the portrait of the end-user?
– What are my desired deliverables and outcomes?
– How will I measure the success of the project?
Share your goals with the in-house team, as well as outsourced professionals to help answer these questions. But, remember that they should not lead or influence your vision.
Tip 2 Choose your outsourcing route
Outsourcing comes in different shapes and forms. You can hire an entire team for the project or you can pick individual specialists to partner with you long- or short-term.
The choice you make should be based on your current circumstances. If your planned project is completely outside your domain of expertise, then outsourcing the team might be a better way to go. If you essentially have everyone you need internally, you can bring in specialists as needed to shore up your expertise.
One more thing to consider is where your outsourced team is based. Depending on your own location, you might choose to hire from a more cost-effective labor market or look for unique talents willing to offer a discount for the opportunity or experience. Always remember, you get what you pay for. If a quote or a rate seems too good to be true, there might be other issues lurking such as reliability or communication barriers. Make sure to choose wisely when considering discounted resources.
Another factor is the time difference. It can work well but often having part of the team multiple time zones away can create logistical challenges and cause delays.
Last but not least, be wary of cultural differences. Globalization has definitely helped bring the world together but when you engage teams from other countries, language and cultural barriers may create new challenges. Be mindful and don't let this become a barrier to success.
Tip 3 Set your expectations for the outsourced party
Brainstorm your wishes and show deal-breakers. What is acceptable and what's not? How do you prefer to communicate and build partnerships?
You will spend the next few months working closely together, so it is absolutely critical to be on the same page and feel comfortable around one another.
How to choose a reliable IT outsourcing company
Once you have a list of companies that match your goals and budget, it is time to choose the final candidate.
Here are things we recommend looking at:
1. Portfolio.
First and foremost, you should look at their previous work. It makes sense to have a chat about those projects to get a feeling of how truly involved they were, if any issues came up, and how they were addressed. Discuss the highlights of their projects and ask about problematic ones.
2. What the internet says.
Look for online feedback, google the names, and see what pops up. If you know a previous client – don't hesitate to check in with them too. Negative feedback is not always a bad thing but it's good to be aware.
3. Infrastructure.
One of the reasons to outsource something is to minimize the work you have to do and time you'd spend doing it. Ideally, the outsourcing company should have everything set to start the work immediately.
4. The contract.
Your individual agreement will be different, but you can request contract templates for your legal team to check all the details. Things like full access to files, code, documentation, etc seems obvious, but you will be surprised how many third-party agencies limit client access to these vital things.
The contract is also a good place to check where your future partner stands on responsibility. Many projects fail or derail from the original plan. What if that happens to you? Are there any compensations or plan Bs? Also, make sure your agreement includes an NDA, SLA details, the project baseline, and any technical specifications important for future use of the final product.
5. Expected time frame.
See how long each candidate estimates the project will take. Beware of promises that sound too good to be true. If one of the companies offers to complete the project in a month and the rest estimate 7 months, it probably won't happen in 30 days unless you are paying a lot more for the speed.
6. Give a test task.
Make sure it is something small but revealing of the developers' capabilities.
There is no secret formula that teaches how to successfully outsource software development, but the list above will prevent you from making common mistakes.
Final thoughts
We hope our guide has shed some light on the topic and you've found useful advice on how to successfully outsource software development.
Remember, outsourcing is not a shortcut to success. More often than not, it is a tricky process. It is common for everything to go smoothly in the beginning, but you should remain attentive throughout until the end. Communicate openly and trust the partner you select. And don't forget to incorporate our best practice tips for making the most of your collaboration, mitigating the potential risks, and avoiding the typical pitfalls of outsourced development.