The skills and knowledge of the team play a huge role in the end result they produce and the overall performance of the company. However, the way the work process is structured is equally vital. You can have the best talent on the planet working for you, but unless they are productive and efficient, you might as well have settled for a less-skilled team.
Top skills do not guarantee the best productivity. Employees can be wasting up to 50% of their working day on:
Figuring out what is required from them.
Looking for documents and other materials.
Trying to find the right person to help them.
Sitting idle waiting for co-dependent tasks to finish.
Instruments that make your work process organised and productive
A lot can go wrong and ruin your team's productivity and workflow. Luckily, this has been a known issue for some time, so there are many tools and techniques available to help you combat the problem.
Let's look at some of the simple yet genius tools you can adopt to boost your team's performance.
Daily Stand Up meetings
Daily Stand Ups are one of the key meetings (or ceremonies, as they like to call them) in Scrum. Scrum is a project management methodology that is extremely popular in the IT world and beyond.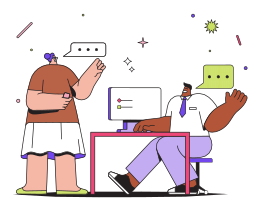 The idea of Daily Stand Ups is that your entire team has a meeting every day that is capped at 15 minutes where everyone gets on the same page with the project.
During that meeting, every team member takes their turn and shares:
What they did yesterday.
What they're doing today.
The hurdles they have along the way.
It's recommended that you actually stand up for the meeting because it makes us stick to the point and be quick, as standing requires an effort and attention sitting down does not.
Kanban boards
Kanban is an approach to getting things done that focuses on gradual improvement and smart workload management.
The Kanban board is arguably the most beloved work tool among IT startups and companies. It features several columns of your choice with To-do, In-Progress, and Done often used as a simple starting point.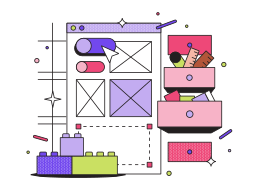 Every task you have is written on a card that is first placed in the To-do column. Any team member can take any task, move it to the In-Progress column and start working on it. The board is a fun game-like tool that visualises the work process and helps your team progress with tasks faster.
Pomodoro method
Pomodoro work, or study methodology, is more focused on the individual's focus and productivity rather than a team effort or work process structure.
The idea is simple: you divide your work day into time intervals and work and take breaks in accordance with the intervals' schedule. For example, you work for 50 minutes and then take a 10-minute break. Pomodoro helps get in the flow and achieve deep focus.
Personal accountability of employees is just as important as having good management and systems in place. So, as you are thinking of instilling work methods in your company, consider individual tools along with the big workflows.
How to choose the right work method for you?
We've barely scratched the surface of the methods and tools for efficient work, and there are so many more of them. How does one choose and find what works for them with all this variety?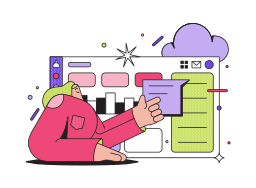 Here are a few examples that we can share based on Emphasoft's team experience:
Start with what you have. Before you go about choosing new tools to boost productivity, have a look around and see if someone is already implementing a great technique that can be spread among everyone else.
Leave room for experiments. The best way to find what is right for you is to try many things and see what works. Some methods may be perfect on paper but not good in your particular situation.
Ask around. You probably know at least a few people in a similar industry who can share their experience. And if everyone you know works outside of IT – even better! There is nothing like getting out of your bubble and learning from completely different industries.
Hire a professional team
Sometimes it is worth hiring professionals with vast experience who can consult, guide, and help you build the best work process. Emphasoft, for example, focuses on outsourced software development for startups but also provides consultancy services.
Having worked with many clients over the years, our specialists have a unique collection of knowledge and insights, and they are quick to spot areas for improvements and methodologies that can accelerate growth.
Illustration by icons8.com