Project scope
Webim is a service for online communication with customers. Webim helps drive sales, retain customers, and improve service. Using the service, you can communicate with customers through chat on the site, messengers (including WhatsApp), groups and pages on social networks, Apple Business Chat, Yandex Dialogs, chat in-app, integrate chatbots, combine text and voice channels; Webim Integrates with popular CRM and HelpDesk systems; On-premise version. They needed to stabilize and rebuild their service and add new features.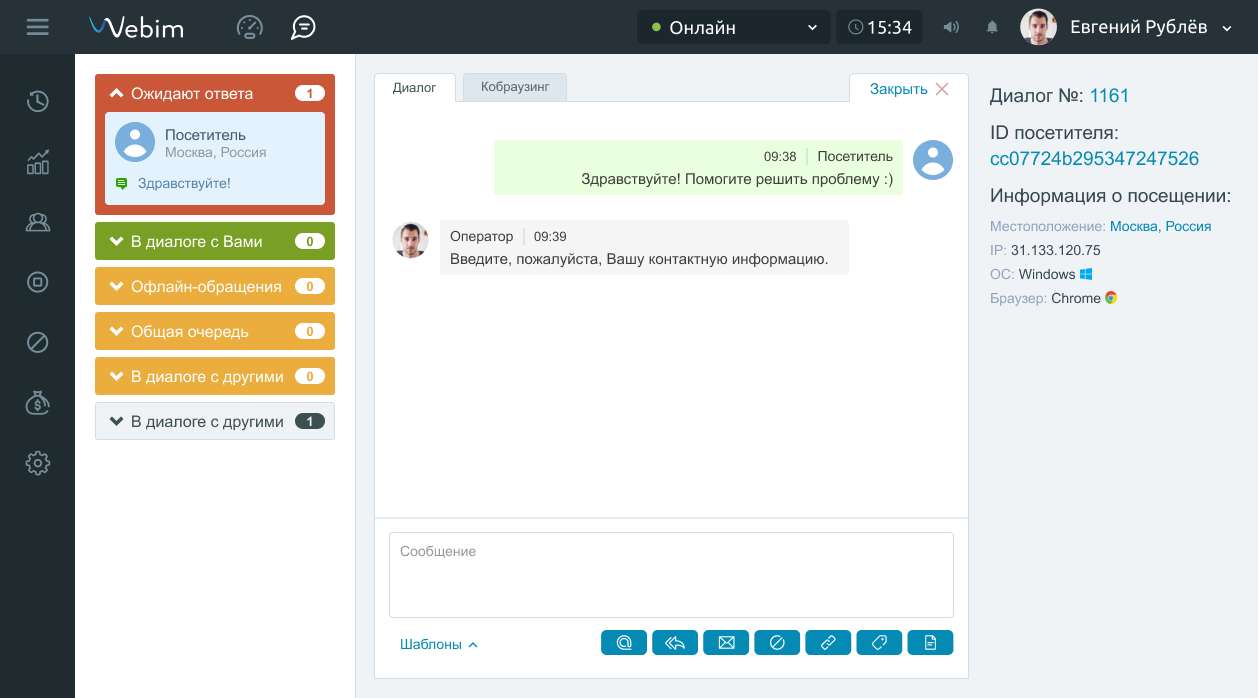 Results
We've been working together since May 2017. During this period, Emphasoft developers finalized the web version of the Webim chat, apps for Windows and Linux and a lot of different things for Webim.
Emphasoft created:
an operator and demo apps for Android, iOS, and Windows Phone
a FAQ-modulus
a mailing service by phone or email
an implemented support for additional APIs
user statistics metrics
an ability to close dialogues
a new widget design for Webim's enterprise clients
ability to evaluate the work of operators in channels, set up correct dialogue routing
a configuration of Webim and CDN service
Today, the Webim service helps people to communicate well with different companies and Emphasoft supports them, fixes bugs and develops new features.