Project scope
GiftCard is a service for selling gift certificates for restaurants and cafes. The basic idea of the project is to integrate with many e-commerce websites and provide their clients an opportunity to purchase these cards or promo codes for use as payment in any participating location or as gifts for friends.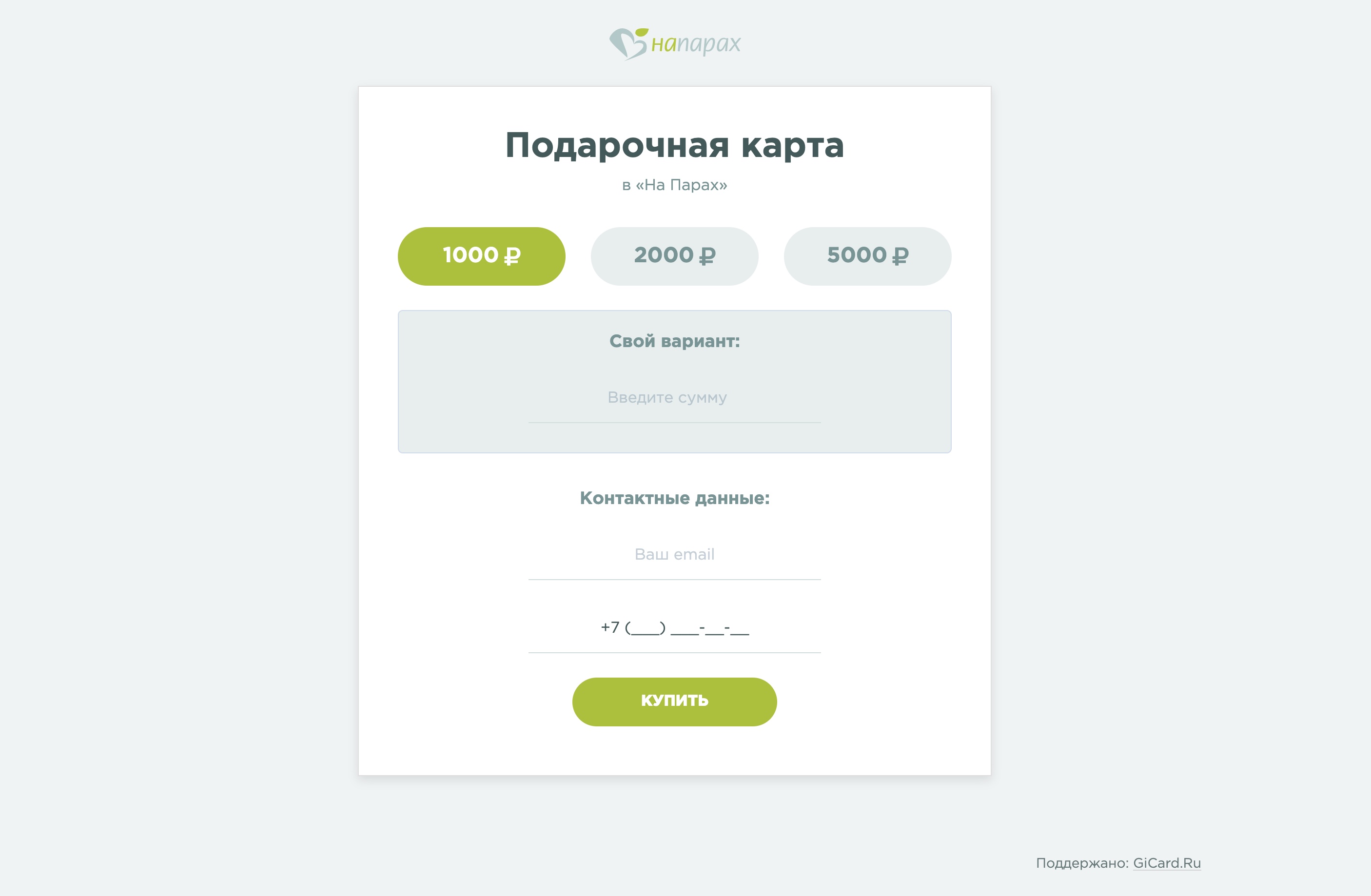 Results
Emphasoft developed MVP for GiftCard. The main technologies which have been successfully applied while creating the service are Django and Vue. Now, GiftCard users may purchase the cards and pay for them with Yandex.Kassa, and activate them with the help of a restaurant or cafe's staff.
GiftCard collects statistics which can be viewed in the admin area of the service. The design of the GiftCard's website and emails can be modified in accordance with the particular establishment of brand identity.
Emphasoft created:
an ability to buy and activate cards
an admin system with statistics and notifications
an external API for integration with other services
a payment system
Emphasoft has developed a service that helps people purchase a single certificate for use at many eating establishments and can be used wherever customers go. For our next step, our team is looking to make a widget to integrate into HoReCa websites for even easier use.